RELAX, UNWIND, & Diamond Paint
Diamond Painting is a fun new craft hobby that aids in stress relief. It's a blend of Cross Stitch and Paint By Numbers! No artistic ability required. Each Diamond Painting Kit comes with everything you need to get started.

All of Our canvas paintings are made with poured glue and the clear plastic see thru cover. Our designs are true to size, meaning the dimensions you see are the drill painting area NOT the full canvas size like most other places. This makes framing much easier and provides a larger artwork.

Unless stated, as preorder or custom, all our products are warehoused in Nevada and are ready to ship the same or next day. If you see a design sold out, click on notify us as some of the designs are Not restocked unless we see a demand for them.
Give the Gift of Bling Art!
This section doesn't currently include any content. Add content to this section using the sidebar.

Turn your favorite photo into a diamond painting memory!
Just a reminder - Holiday Deadline to receive custom and pre order kits is November 24th
Click here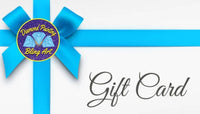 The Perfect Gift!
Want to give a special gift but not sure what to choose?
Then choose a Diamond Painting Bling Art gift card!
Buy Now