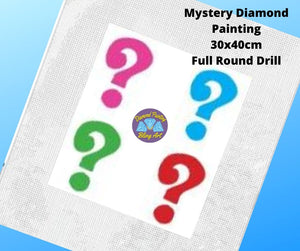 This white canvas is covered only in symbols! You will see the design unfold as you complete the painting.  These are NOT poured glue, they come with a white paper covering to conceal the design.
True to size, meaning the painting areas is 11.5" x 15.5"
Full Round Drill
Choose your category - If you really want to know what the design is BEFORE you buy it message us we will tell you - but the Surprise is what makes these paintings so much fun!
examples of PREVIOUS mystery designs