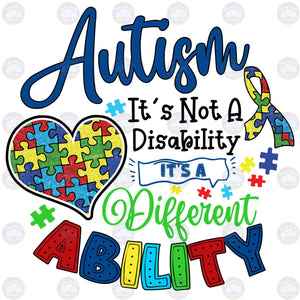 Autism is a unique sparkle, like diamonds carved by diamond drills, painting the velvet canvas of our world with stunning colors.
Autism is not a disability, it's a different ABILITY. Our Diamond Drill kit for Autism Awareness advocates this message with every piece that you create. As you work through each detail of your masterpiece, know that you're creating art as unique and beautiful as those on the Autism spectrum themselves. Join us in spreading awareness and celebrating individuality - one diamond at a time!
Diamond Drills: Enhance fine motor skills and hand eye coordination while creating stunning diamond paintings
Velvet Canvas: The soft velvet surface provides a tactile experience that can be soothing for those with sensory sensitivities
Different Ability: Celebrate the strengths and talents of individuals with autism through this creative outlet, promoting self expression and confidence building
Full Square or round Diamond Drills 40x40cm
BONUS Borealis (AB) Diamonds included
Kit includes:
Wrinkle Free Premium Velvet canvas with Poured Glue Canvas
Resealable bagged Diamonds
Tool kit which include white tray with spout, Pink wax, tweezers, applicator pen + extra goodies!!!